SUPER BOWL 
Game day is coming up! We have you covered for your super bowl party needs, whether joining us at the restaurant or in the comfort of your home. **Delivery available for a min. $50 order (fees applicable)
VALENTINES DAY 
Join us for Valentines Day with our special feature sharing menu showcasing our awesome BBQ and Hand Made Pasta items. A la carte available as well. For reservation call 705.645.9695
STARTERS, SIDES & SALADS
Prices Subject to Change
Caesar Salad

crispy romaine lettuce in our creamy house made Caesar dressing, topped with bacon, croutons and parmesan cheese | Dinner…12 Side…7.50 Add chicken…5

Greek Salad

garden fresh cucumber and tomato, with kalamata olives and feta cheese | Dinner…12 Side…7.50

Coleslaw

shaved red cabbage in a creamy mustard seed sauce creates this traditional Southern country slaw | Large…5 Small…3

House Made Cheddar and Jalapeño Cornbread Muffins

| 2.50
Soup

 house made from seasonal ingredients | Large…8 Small…5

Garlic Bread

 fresh baguette, smothered in garlic butter, and grilled to a golden brown | Large…7.50 Small…4.50 Add cheese…1.50

Hand Cut Fries

 hand cut, Yukon gold potatoes | Large…8 Small…5 Add gravy…1.50

Texan Campfire Beans

 slow smoking and braising, make these beans magical | Large…5 Small…3
NACHOS
crunchy tortilla chips smothered with melted cheese, onions, tomatoes, jalapeños, scallions, and your choice of our house smoked pulled pork or pulled chicken. Topped with our very own Albinoque sauce. …17.50
RIBS
Smoked St Louis Cut Pork Ribs
done in the traditional Southern style; dry rubbed, and smoked low and slow and then sauced with your choice of our signature house made sauces Served with coleslaw, Texan campfire beans, and hand cut fries.
3 ribs… 16 |   6 ribs… 22 |  Full Rack… 32

CHICKEN WINGS
We cold smoke the wings for 2 hours to infuse the chicken with flavour. Next, we dust them in a seasoned flour mixture for that good southern fried chicken crunch. We finish them by tossing them in one of our fantastic house made sauces.
1/2 Pound Chicken Wings (approx. 5 plump wings) Appetizer sized, served with a side of coleslaw … 8.80
1 Full Pound Chicken Wings (approx. 10 plump wings) A dinner portion, with your choice of hand cut fries, or a mixed green salad …15.40  | substitute Caesar or Greek salad to full wings …2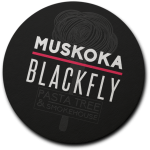 Our Canadian take on a Kentucky bourbon sauce. Canadian Maple Whisky and a slow reduction gives it its unique colour and garlic brings it all together with a bite, but a sweet finish. Best suited to all meats.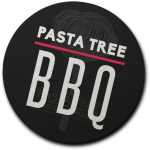 Dark, rich flavours of molasses and spice. Traditionally in the Memphis region that is a favourite for Ribs that have been dry smoked, and smoked Chicken as well.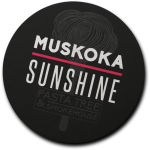 A bright flavoured sauce done in the Southern Carolina style. A subtle, sweet flavour with rich earthy tones. Best suited to pulled pork or our chicken wings.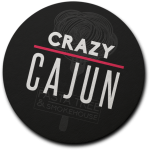 Creole settlers were loyalists from the east coast French population of Canada and brought their love for spice with them. Dark in colour, bold in spice, it's mustard and cayenne spice deliver on flavour.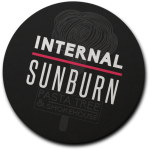 Our version of a Hot Sauce. Internal Sunburn is maple, whisky, garlic, tomato and a few additional touches. Flavour Flavour, but just like a Sunburn… it hurts!!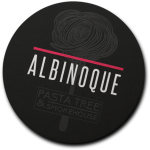 Pasta Tree's take on a traditional Alabama white BBQ sauce. Rich and creamy with a kick on the finish that leaves you wanting more. Use as a dipping sauce for your fries or wings.
PASTA TREE
Prices Subject to Change
Bacon and Egg Pasta

 house smoked bacon, herbs and a light cream sauce, topped with and over easy fried egg and our fresh house made spaghetti …19.20 

Fettuccine Marinara

 smoked chicken and roasted red peppers, in our house made tomato sauce, married with our freshly made fettuccine pasta …19.20
Rigatoni Arrabbiata (Vegan)

 house made tomato sauce with the kick of toasted chillies, fresh basil, on top of our fresh, egg-free rigatoni …18.70 

Lasagna

 layer upon layer of spinach, meat sauce, ricotta and mozzarella cheesy deliciousness …19.20
Spaghetti and Meatballs
house made tomato sauce with fresh oregano, and loaded with our hand rolled and seasoned meat balls …19.20
***SAMPLE MENU – We change our menu seasonally to enjoy the most fresh, local ingredients
To make a reservation or inquire about catering your event, please contact us at 705 645 8775 or email at cheffriesen@gmail.com