PASTA TREE AND SMOKEHOUSE MENU
OCTOBER 2020
Auto gratuity of 18% for Groups of 6 or more regardless of seating at separate tables
Caesar Salad               $12
Greek Salad                 $12
Garden Green Salad        $10
(Add Smoked Chicken Breast to any above salad for  $6)
6oz House made Beef  Burger or Veggie Burger on a Toasted Bun         $18
Choice of One: Garden Green Salad, Caesar Salad, Greek Salad, Fries
Add Cheese                $1.50
Add Bacon                 $2.50
Crisp Fried , Cold Smoked Chicken Wings             $18
By the pound, choice of sauce
Choice of One: Garden Green Salad, Caesar Salad, Greek Salad, Fries
Sauces:  House Made BBQ (Texas Style)
Sunshine Sauce (Mustard Base Carolina Style)
Albinoque (Alabama BBQ Style)
Muskoka Blackfly
Buffalo Blue Cheese
Internal Sunburn
Pasta Tree's Rustic Lasagna (Meat or Non Meat)              $22
Layers of House made Marinara with Beef, Ricotta with Fresh Herbs
& Mozzarella.  Served with Sourdough Garlic Bread
Pasta Feature-  please ask your server              $26
Bacon and Egg Fettuccini                            $26
Bacon, Fresh Herbs, Light Parmesan Cream Sauce
Topped with a Sunny Side up Egg
The Big Smoke for Two              $48
6oz Pulled Pork, 6oz Sliced Brisket, Crispy Chicken Wings, 4 Bones Smoked Ribs,
French Fries, Coleslaw, House Made Pit Beans, Cornbread
Smokehouse Nachos                  $22
Tomatoes, Red Onions, Pickled Jalapenos, Green Onions , Jack Cheese, and Black Beans
Topped with our Albinoque Sauce and your choice of Pulled Pork or Smoked Chicken.
Pulled Pork on a Bun                   $18
12 Hour Smoked Pork Shoulder, Shredded and sauced with our Carolina BBQ Sauce
With Coleslaw, Choice of Side
Smoked Brisket on a Bun               $19
Melt in your mouth Beef Brisket with Texas Style BBQ Sauce, Choice of Side
Smoked Chicken Enchiladas           $22
With Black Bean & Sweet Corn Rice, Spicy Tomato Mole Sauce,
Melted Cheese & Jalapenos
Pulled Pork Grilled Cheese          (may be done vegetarian)         $18
On House Made Focaccia with Smoked Mozza and Brie
Choice of One: Garden Green Salad, Caesar Salad, Greek Salad, Fries
Brisket Mac & Cheese        $22
Large pieces of our Award Winning Brisket with a 4 cheese sauce,
and a Cornbread Crunch Topping
Fried Pickle Brined Chicken Tenders on a Bun       $19
Served with Pasta Tree and Smokehouse's Special Sauce
Choice of One: Garden Green Salad, Caesar Salad, Greek Salad, Fries
Sides:
Coleslaw Southern Vinaigrette         $5
Cornbread-Jalapeno & Honey        $6
Pit Beans (Baked Beans)                 $6
Side Fries                                          $8
KIDS MENU
Mac and Cheese                        $11
Pickle Brined Chicken Tenders with Fries         $11
Grilled Cheese with Fries             $11
Pasta with Butter or Tomato Sauce       $11
NACHOS
crunchy tortilla chips smothered with melted cheese, onions, tomatoes, jalapeños, scallions, and your choice of our house smoked pulled pork or pulled chicken. Topped with our very own Albinoque sauce. …22
CHICKEN WINGS
We cold smoke the wings for 2 hours to infuse the chicken with flavour. Next, we dust them in a seasoned flour mixture for that good southern fried chicken crunch. We finish them by tossing them in one of our fantastic house made sauces.
1 Full Pound Chicken Wings (approx. 8- plump wings) A dinner portion, with your choice of hand cut fries, or a mixed green salad …18  | substitute Caesar or Greek salad to full wings …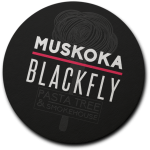 Our Canadian take on a Kentucky bourbon sauce. Canadian Maple Whisky and a slow reduction gives it its unique colour and garlic brings it all together with a bite, but a sweet finish. Best suited to all meats.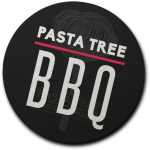 Dark, rich flavours of molasses and spice. Traditionally in the Memphis region that is a favourite for Ribs that have been dry smoked, and smoked Chicken as well.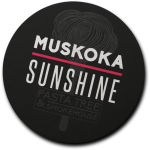 A bright flavoured sauce done in the Southern Carolina style. A subtle, sweet flavour with rich earthy tones. Best suited to pulled pork or our chicken wings.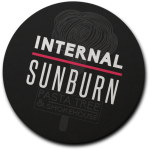 Our version of a Hot Sauce. Internal Sunburn is maple, whisky, garlic, tomato and a few additional touches. Flavour Flavour, but just like a Sunburn… it hurts!!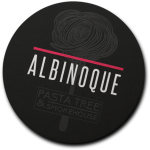 Pasta Tree's take on a traditional Alabama white BBQ sauce. Rich and creamy with a kick on the finish that leaves you wanting more. Use as a dipping sauce for your fries or wings.
PASTA TREE
FOLLOW US ON FACEBOOK OR INSTAGRAM FOR MENU UPDATES
***SAMPLE MENU – We change our menu seasonally to enjoy the most fresh, local ingredients
To make a reservation or inquire about catering your event, please contact us at 705 645 8775 or email at cheffriesen@gmail.com